Swallows Ridge, 32A Rangitane Road, RD1, Kerikeri, BAY OF ISLANDS, 0294, New Zealand
All cancelled bookings will incur a 20% cancellation fee. If your booking is cancelled within 2 weeks of your arrival
date, a 50% fee will be taken. If your booking is cancelled with less than 48 hours notice, a 100% fee will be taken.
We will of course be understanding of circumstances beyond your control, but would ask that you give us the
courtesy of notice of cancellation as soon as you can.



Check in 2.00 pm onward or by arrangement
Check out 10.30 am or by arrangement
Family rooms , Rugby specials, Special Occasions

Calling from UK?
Call 08448612525
then 00649 407 5997
(Charged at 1p per minute)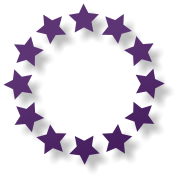 Rates from
$140 to
$230 NZD